Couture by Traiteur Grand reinvents catering. Elegance combined with gastronomy, creative stage setting and décors.
Couture takes the finest Epicureans on a journey for the senses.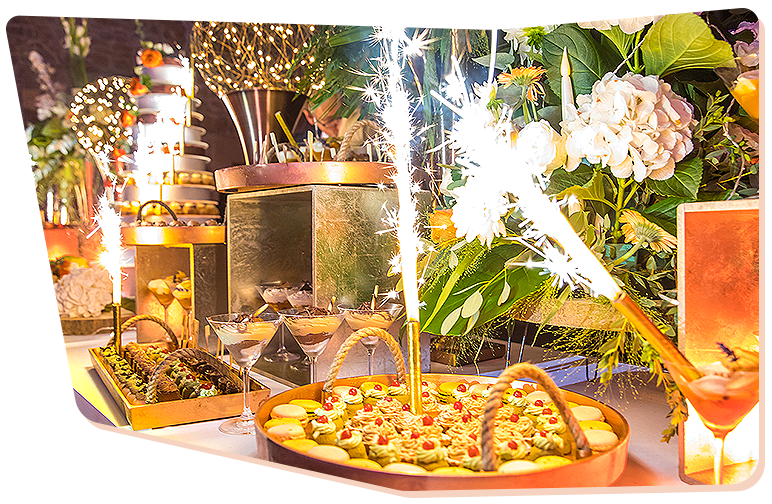 Couture, a cascade of flavours
Noble products with appellations of origin, refined, subtle dishes: Couture is a cascade of flavours. The chef takes you to new culinary regions and revisits classic dishes of French gastronomy.
With Couture, nature invites itself to the table. Nature's gifts are transformed into gourmet dishes that highlight the fragrances and flavours of the season.
Couture, a journey for the senses
With Couture, all the senses are aroused: taste, sight, smell, hearing, touch, and even the imagination.  Each buffet item is a jewel to be savoured. Each bite plunges you into a new universe. Wonderful surprises every step of the way: from shots of smoked salmon to ice-cream rolls.
Objects from the four corners of the world, of the past and present, become furniture, trays, tableware. Used in a new, original way, they reveal their evocative power. A "book of spells" opens up and takes the guest on a culinary tale. Steam is exhaled from a bell, in search of a new, subtle, secret recipe.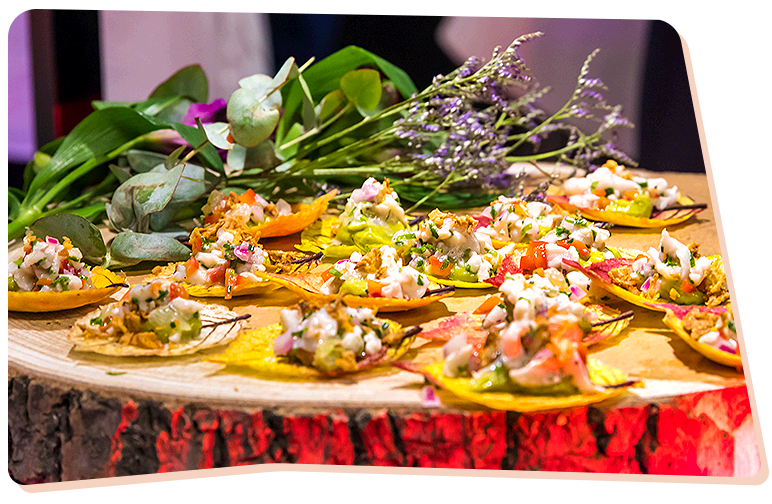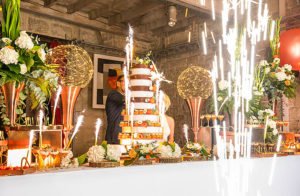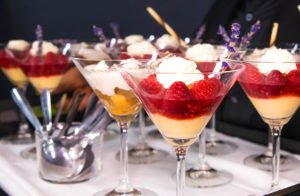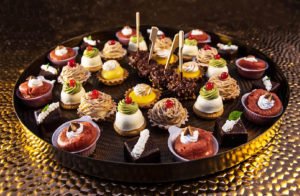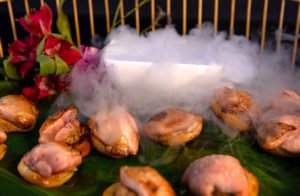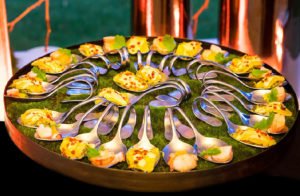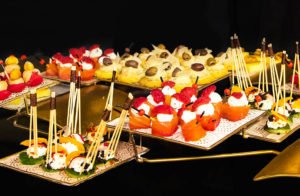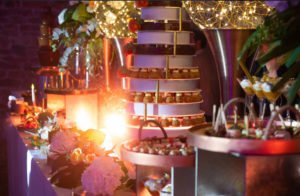 Couture, a new experience in gourmet catering
Couture is a new experience in gourmet catering; for the first time in the region, it combines gastronomy, stage-setting and lighting effects. A creative service tailored to your needs, by a single service provider.
A service in which each detail, even the most subtle, has meaning.
The underlying theme is delicacy: refined cuisine, stage-setting and ambience tailored to your wishes, subtle lighting effects to enhance the space and time, a discreet and friendly waiter service.
Traiteur événementiel, Traiteur Grand donne toutes leurs saveurs à vos réceptions professionnelles ou privées : inauguration, dîner de gala, séminaire, congrès, repas de fin d'année, déjeuners ou dîners d'affaires, anniversaire, baptême…
Traiteur mariage, Traiteur Grand vous apporte toute la sérénité pour faire de cette journée plus qu'une journée d'exception : votre rêve, parfaitement réalisé !